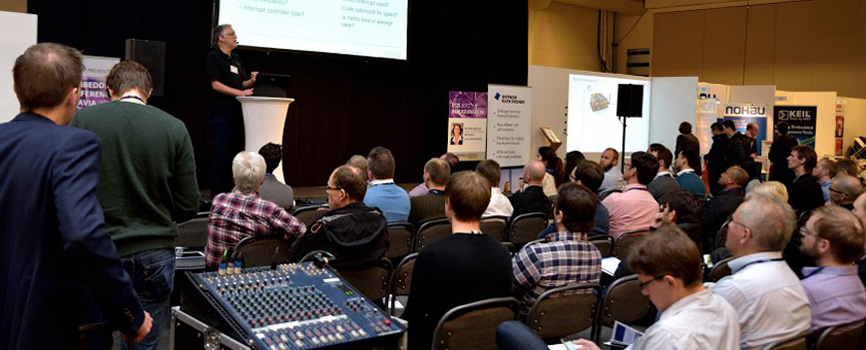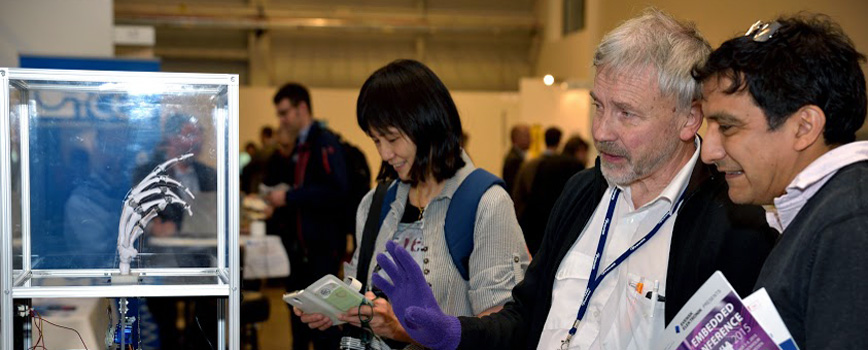 Welcome to Embedded Conference Scandinavia
- a leading Embedded and Internet of Things event!
We are gearing up towards another great edition of Embedded Conference Scandinavia in Stockholm on November 22-23. The conference program is now being put together and the floor plan is filling up quickly with top Swedish and International suppliers of embedded products and solutions.
Please contact us if you would like to be a part of the 11th edition of Embedded Conference Scandinavia.
Sign up for our newsletter to receive all the ECS updates directly in your inbox >>
See you in November!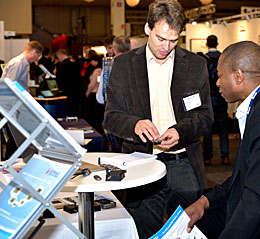 Exhibit at ECS 2016
As an exhibitor you have the opportunity to meet the very best embedded professionals from Sweden and abroad. Development and product managers, system engineers, project managers and designers from a wide range of industries are attracted to ECS every year.
Find out more>>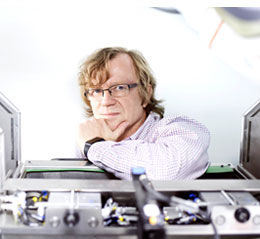 First keynote confirmed
"Digitalization – The Fourth Industrial Revolution!?" The first keynote presentation to be confirmed for this year's Embedded Conference Scandinavia will be held by Tomas Lagerberg, Head of Automation Research, ABB Sweden.
Read more >>